Detect the danger
Welcome to our website!

Our company SecureOne is specialized in the development, manufacturing, and worldwide distribution of UVIScan Under Vehicle Inspection Systems, UVIScan Gamma Radiation Detection, and PlateCatcher ANPR Systems.

We invite you to take a look at SecureOne's exciting and innovative products!


Protect your world!
In today´s world, we are facing increased threat from terrorism, crime, theft and vandalism. We have to protect ourselves against these threats by increased security measures. The efficiency and quality of your security staff can be considerably enhanced by using SecureOne's advanced technology.
Our UVIScan PRO and RD Under Vehicle Inspection System (UVIS), UVIScan Gamma Radiation Detection Systems, and PlateCatcher Automatic Number Plate Recognition (ANPR) systems will provide you with the perfect solution to scan, inspect, recognize, and digitally record the underside, inside and license plate of vehicles. If your premises are worth securing according to the highest standards, it's worth looking into our UVIScan  and PlateCatcher systems.
With our UVIScan Under Vehicle Screening, UVIScan Gamma Radiation Detection, and PlateCatcher ANPR technology, you will enable your security staff to perform high quality and highly efficient access control and inspection against explosives, weapons, narcotics, radio-active objects and other contraband hidden under and inside vehicles.
NEWS
Our company SecureOne is continuously developing markets, products and technology.
Off course, we want to share our latest developments with you so take a look at our news items!
ANNOUNCEMENT: Intersec Dubai 17 - 19 January 2023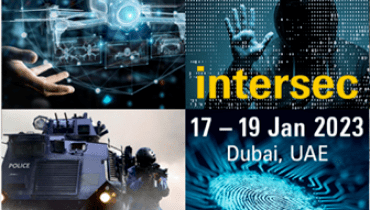 We are very excited to once again have the opportunity to showcase our UVIScan products at Intersec Dubai.
New @Intersec 2023 Dubai: UVIScan GAMMA (radiation detection) and UVIScan Stowaway Datection with Artificial Intelligence! Also we we will present GreyScan's ETD-100, the only Explosives Trace Detection system that can rapidly detect INORGANIC explosives.
Looking forward to meet with you @Intersec 2023 Dubai, stand S3 A27!

ANNOUNCEMENT: Synergy between SecureOne LLC & GreyScan Australia.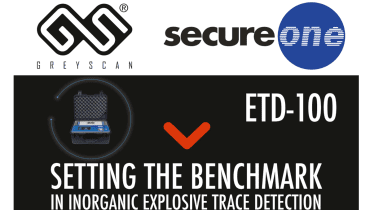 SecureOne International BV LLC (Abu Dhabi) is excited to announce that we will be representing GreyScan Australia Pty Ltd in the UAE, Qatar and Bahrain.
GreyScan Australia Pty Ltd manufacture Explosive Trace Detection (ETD) machines and have a unique technology to detect home-made explosives which cannot be detected by the usual ETD machines.
ANNOUNCEMENT: Expoprotection Paris 15 - 17 November 2022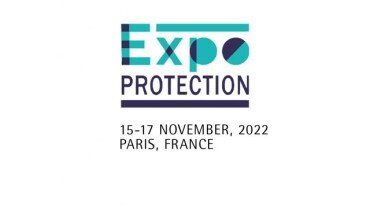 Come to Paris and take a look at UVIScan Under Vehicle Inspection Systems at ExpoProtection @ Porte de Versailles. The latest UVIScan technology and innovations will be presented at MATECH's Stand A47, so why don't you come and visit us!
Skip the ques and get your badge here:  here: https://badge.expoprotection.com/en/visiteur.htm 
We look forward to seeing you there!

ANNOUNCEMENT: Intersec Riyadh 13-15 September 2022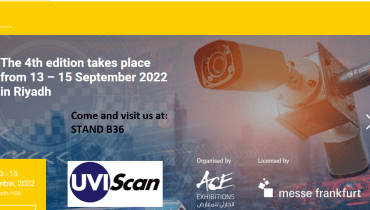 SecureOne will once again be present at the 4th edition Intersec Saudi Arabia Riyadh 2022 - Saudi Arabia's leading trade fair for Security, Safety & Fire Protection.
For the last couple of years, SecureOne International has held a stand at the Exhibition, and this year is no exception! 
The event has created great opportunities for us, as well as our partners, and allows us the opportunity to further develop our products and create new trends in our industry.
Come and visit us at our booth, stand 1 - B36 from 13 – 15 September 2022 at the Riyadh International Convention & Exhibition Center (RICEC).

See you there!
ANNOUNCEMENT: Patent awarded for UVIScan Gamma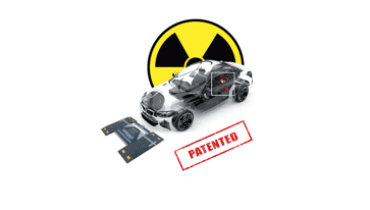 We are pleased to announce that SecureOne International B.V has been awarded the patent for our UVIScan Gamma in the Netherlands!⭐
This proves our continuous dedication for the latest innovation within the vehicle detection industry.
UVIScan Gamma is a new, revolutionary technology to detect radioactive objects, both inside and under the vehicle. The Radiation Portal Monitor combines the traditional UVIScan Under Vehicle Inspection scanning with a Vehicle Radiation Gate.    
ANNOUNCEMENT: USA Roadshow 09 - 16 May 2022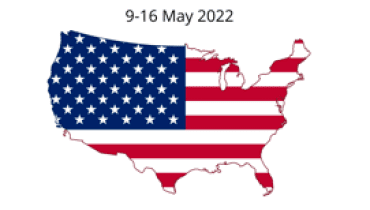 During our Roadshow we will be highlighting our UVIScan Rapid Deployment and UVIScan GAMMA , and this is the perfect moment to receive a demonstration of our well known and recognized Under Vehicle Screening System Products.
If you would like to receive a demo please send an e-mail to info@secureone.eu or for further information please visit our website www.uviscan.com.

ANNOUNCEMENT! Great add-ons to our UVIScan Systems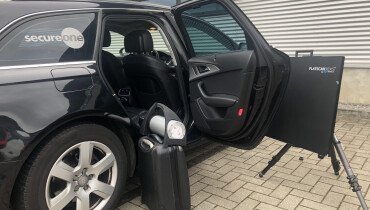 Last week SecureOne had a great meeting with Teledyne ICM, a company specialized in the development and manufacturing of portable X-Ray generators and scanners for Security purposes and Non-Destructing Testing.
As we are always striving to innovate our systems, Teledyne ICM is a great complement to our UVIScan systems. Combined with Teledyne ICM portable Flatscan systems with advanced X-Ray technology, it allows us to inspect the inside of car doors, seats, trunks and more!  
ANNOUNCEMENT: Appointment of ADS, Inc. as our new distributor for UVIScan Systems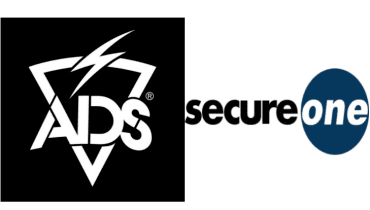 SecureOne is delighted to announce the appointment of ADS, Inc. as our new distributor for UVIScan Under Vehicle Inspection Systems and PlateCatcher ANPR systems in the United States of America.
ADS, Inc. is a leading value-added logistics and supply chain solutions provider that proudly serves all branches of the U.S. Military, federal, state and local government organizations, law enforcement agencies, first responders, distributor nations, and the defense industry. Headquartered in Virginia Beach, ADS is a Top 50 Department of Defense Contractor focused on solving our customers' challenges by providing the best product and service offerings, the broadest array of procurement options, and legendary customer service.
Our UVIScan and PlateCatcher technology, and especially our latest innovations UVIScan Rapid Deployment, UVIScan Gamma, and UVIScan Stowaway Detection, have a perfect fit with the impressive product range which ADS already offers.
This exciting new relationship forms part of our ongoing strategy to expand our presence in international markets. We're looking forward to a long and mutually beneficial business relationship together.

NEW VIDEO: UVIScan Stowaway Detection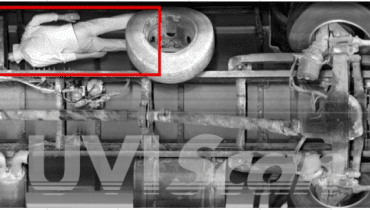 Watch the latest video about our UVIScan PRO Stowaway Detection system which is the perfect tool to detect stowaways hidden under trucks.
It is the ideal system to be used at ferry terminals, border crossings, correctional and mental facilities, military camps, etc
ANNOUNCEMENT! Milipol Paris - 19-22 October 2021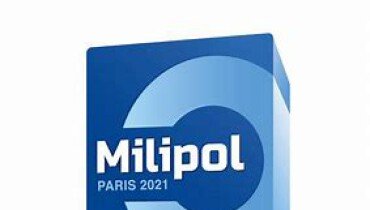 Milipol Paris is the leading event dedicated to homeland security and safety. The 22nd edition will be held on 19-22 October 2021 at Paris-Nord Villepinte Exhibition Centre.
We invite you to come and visit us at our stand number: 5R 156.
Looking forward to seeing you there!