UVIScan PRO
UVIScan PRO is the most advanced and reliable Under Vehicle Inspection system available worldwide. Read all about UVIScan PRO:
> Design and Installation click here
Detect the danger!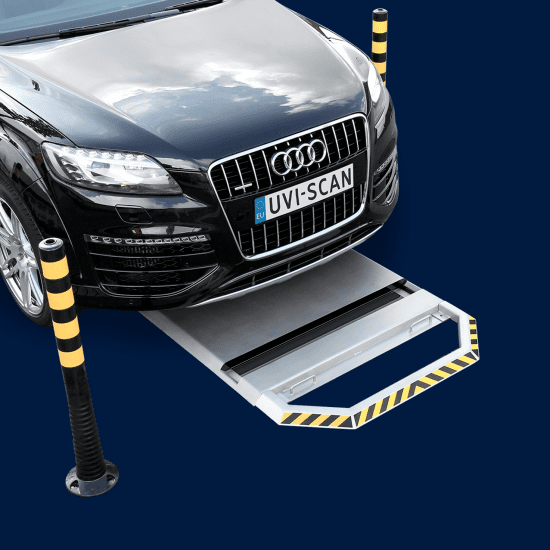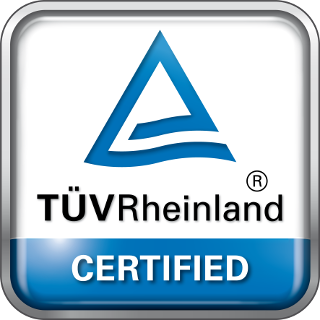 Are you still checking the underside of cars for explosives with a mirror on a stick? We have news for you! Check out our UVIScan PRO Under Vehicle Inspection System, the most advanced and widely used system to check all the vehicles for Contraband.
Designed to provide crystal clear, unbeaten image quality, day and night, at a speed up to 40 km/h. Professional, with high accuracy and efficiency. All data is retrievable, ideal for Security Management to check and analyze. Proven technology, designed to operate at the harshest environmental conditions. Including Heavy Duty Cover, tested by TUV in Germany. Available with advanced features such as Magnet Detection System (more info) and Radiation Detection (more info)
Check out below what our customers have to say about UVIScan PRO: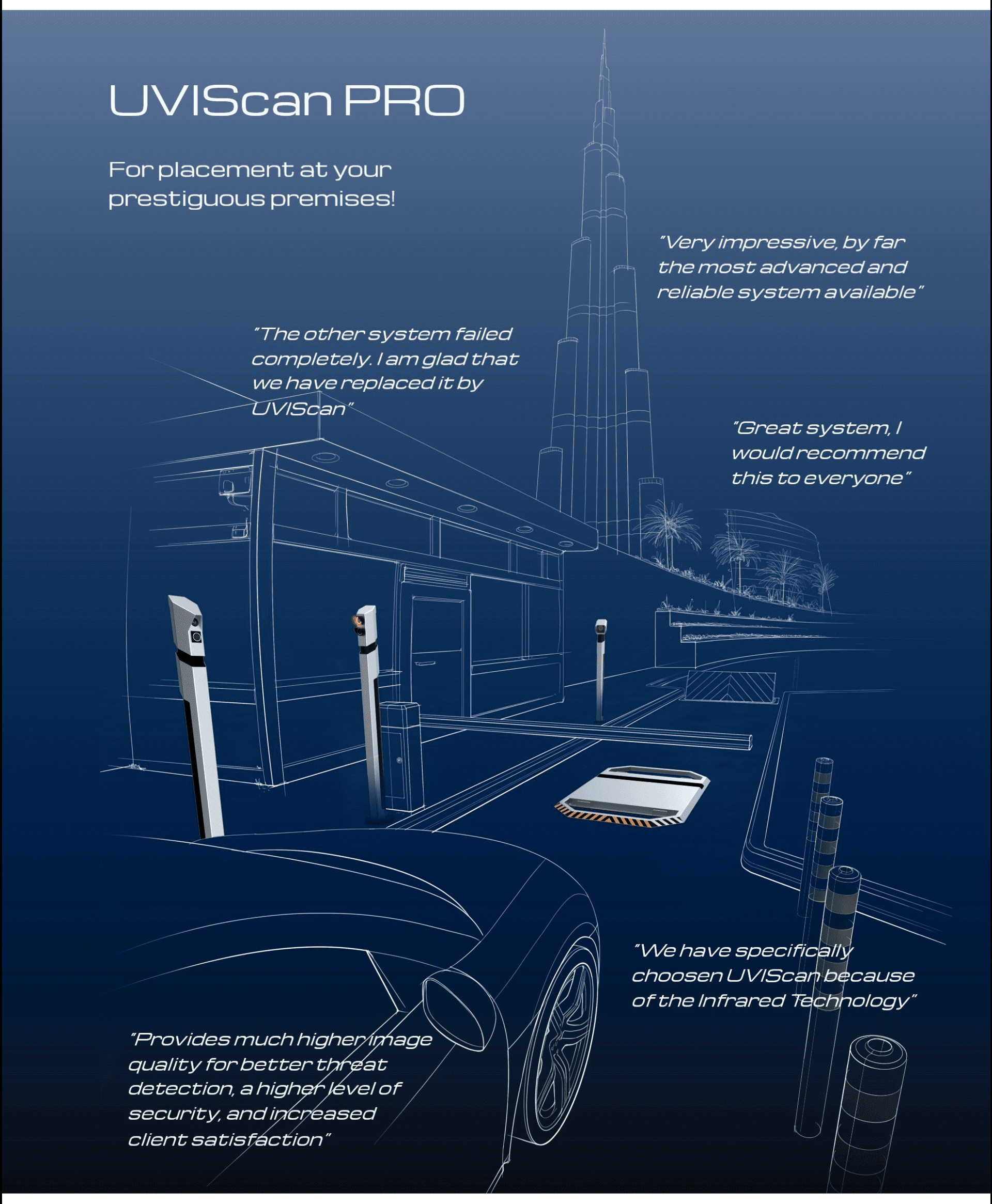 Crystal clear, unbeaten image quality of the underside of the vehicle
LINUX based OS for better stability, no need for anti virus, no unwanted updates
Fanless Processing Unit with passive cooling, no more problems with dust in the PC
Available with Automatic Comparison to identify unwanted objects
Area Scan technology, no "striping" when a vehicle stops on top of the scanner
Infrared Technology, can filter against overexposure due to sunlight and/or reflections